Monthly Archives::

March 2015
Where hardware comes to life
A community marketplace for hardware creators and enthusiasts.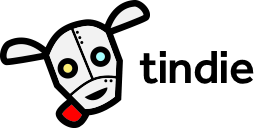 Sometimes you have a pile of ISO images and you want to easily bring them with you. Sure you could burn a bunch of CDs or image a bunch of USB sticks, but if you are like me that is just one more thing to loose. A much simpler way is by using YUMI – the multiboot USB creator.
www.pendrivelinux.com/yumi-multiboot-usb…
Here is another similar application: www.easy2boot.com/
This is very handy for repairing 3D models. It is a automated cloud service that can repair "broken" 3d models.
"Use the Microsoft 3D Model Repair service powered by netfabb to repair STL, OBJ, 3MF or VRML files automatically. Like a spellchecker, this service will save you time by taking care of the many common errors in 3D models that otherwise would require manual repair by a dedicated designer. The service closes holes in the model, fixes face normals, removes self-intersections, and more. You'll be more productive and be on your way to more reliable 3D manufacturing in minutes!"